Richardson meets agriculture secretary in Washington to halt horse slaughter
Straight from the Horse's Heart
Source: by Gary Gerew of the Albuquerque Business First
"Secretary Vilsack made it clear to me that he opposes horse slaughter…"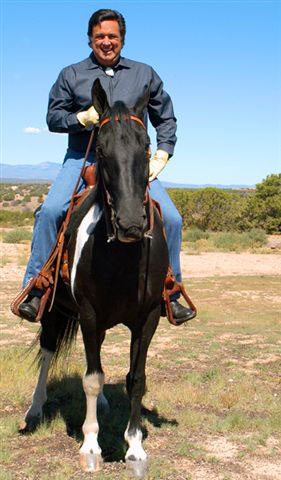 Former Gov. Bill Richardson Thursday met in Washington D.C with meet with U.S. Agriculture Secretary Tom Vilsack and urge him to stop the reopening of horse slaughterhouses, but didn't come back with the response he hoped to hear.
"I appreciate Secretary Vilsack's willingness to meet with me and listen to the concerns of our foundation and those of others who adamantly oppose horse slaughter," Richardson said in a news release. "Secretary Vilsack made it clear to me that he opposes horse slaughter, but said he has to follow federal rules."
Richardson suggested that the USDA immediately conduct a complete review of its rule making procedures regarding horse slaughter and that it block any horse slaughterhouse from reopening until that review is completed.
The meeting was part of an effort…
View original post 134 more words